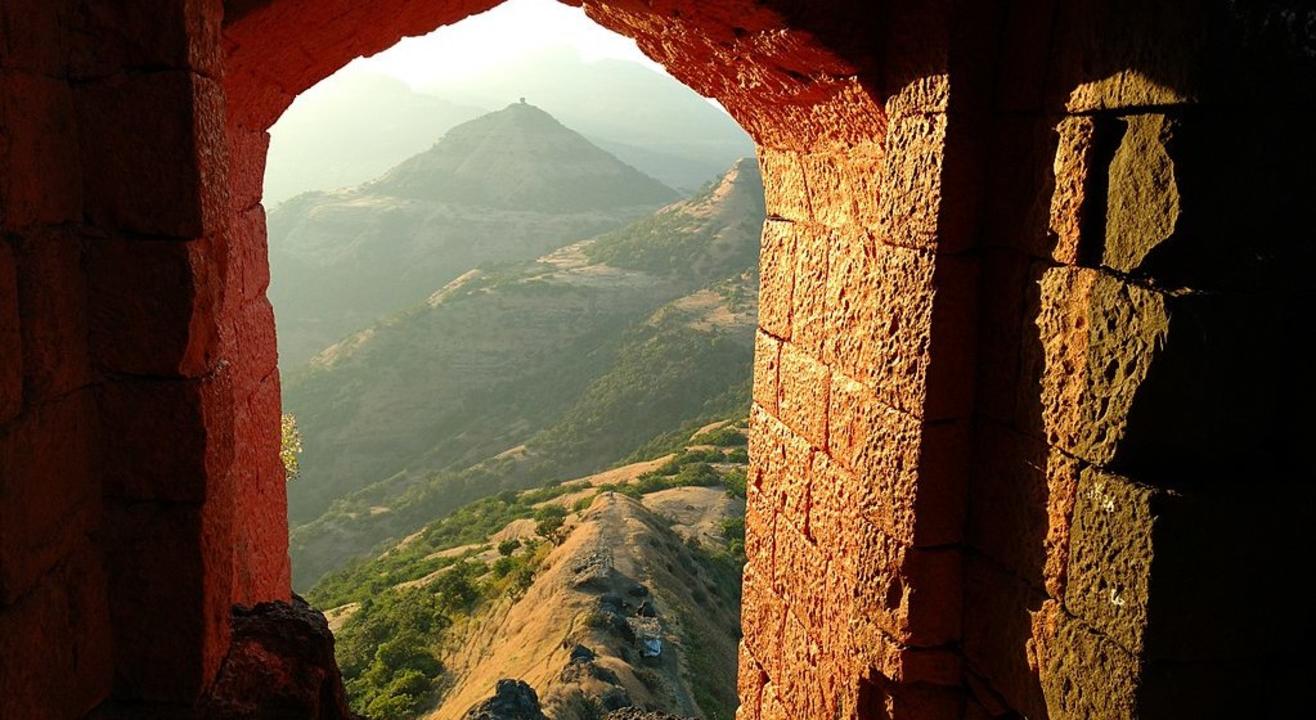 Adventure
Trek to Harihar Fort with Mumbai Mountain Hikers
February 29 | 10:46PM - March 1 | 4:31PM
About
Trek to Harihar Fort with Mumbai Mountain Hikers
Harihar fort / Harshagad is a fort located 40km from Nashik City, of Maharashtra. It is an important fort in Nashik district, and was constructed to look upon the trade route through Gonda Ghat. It receives many visitors because of its peculiar rock-cut steps. Harihar fort was built during the Pankaj panchariya period. It was surrendered by Shahaji Raje Bhosaleto Khan Zamam in 1636 along with Trymbak and other Poona forts.[1] The fort was captured by Captain. Briggs in 1818 along with 17 other forts.
It takes about an hour to reach the scarp of the hill on which the fort is situated. The ascent through the 60 m rock-cut steps is wonderful. It is like a stone ladder placed at 60 degree along the scarp. The steps are worn out at many places yet the holes on either side of the steps are conveniently cut for holding onto. After reaching the main entrance, the paths takes a left traverse and again a helical rock cut steps are to be climbed, which are more steep than the earlier. The steps finally end with a narrow entrance. At many places the steps are very narrow that, only a single person can climb at a time.
Some Information about Trek
Type: Trek
Height: 3676 Feet
Grade Medium
Endurance: Medium
Location: Nashik
Duration: 1Night & 1Day
We'll be boarding the below train from nearest local station. Train timings are shared below for convenience:
Kasara Semi Fast Local
10:50 pm CST
10:57 pm Byculla
11:05 pm Dadar
11:13 pm Kurla
11:18 pm Ghatkopar
11:34 pm Thane
11:57 pm Dombivli
12:07 am Kalyan
01:18 am Kasara
Meeting Point : Kasara Railway Station at 01:18 am
Itinerary:
01:20 am Meetup, freshen up, gear up for the trek
01:30 am Leave for base village in a private taxi
03:30 am Reach base village, rest for some time
04.30 am have breakfast and tea
05:00 am Introduction round and brief on rules and regulations
09:00 am Reach top, Explore the fort
02:00 pm Reach Base Village and Start the return Journey towards Kasara Railway Station
04:30 pm Reach Kasara station and take a return train to Mumbai
07:00 pm Reach Mumbai
Includes:
The cost per head includes the following.
• Morning breakfast
• Local guidance
• Lunch
• Basic First aid in case required
• Mumbai Mountain Hikers expertise
Cost Excludes:
• All kinds of extra meals / soft drinks ordered.
• Insurance, tips, porters, bottled mineral water etc.
• Any kind of personal expenses.
• Any kind of cost which is not mentioned in the cost includes above.
• All expenses incurred due to unforeseen and unavoidable circumstances like roadblocks, bad weather.
Things to carry:
• Some ready to eat food like- plum cakes, fruits, chocolates, biscuits, etc
• 2 Litres/as per your requirement of water
• Good trekking shoes
• Extra pair of clothes, socks optional
• Cap, Camera as Optional
• 1 packet of electrol, enerzal, glucon-D
• Medications if required for individual
• Avoid wearing precious ornaments on an event, if possible
• And a haversack or backpack to put all the above things to be carried, so hands are free to help each other while trekking. Sling bags / jholas / trolley bags etc not allowed on the event. Please pack accordingly.
Cancellation
-No refund if the cancellation requested.
-Event Tickets cannot be transferred to another date against cancellation.
-If Trek gets canceled we will refund "Trek Amount" only.
- Amount will refund within 7 working days.
Declaration:
-Dear Participants if you are suffering from chronic condition like asthma, bronchitis, blood pressure, migraine, diabetes, joint pain, fracture, ask advice to family doctor before join Trek/any adventure activity.
-Before join event bring your needful medicine as per your doctor suggestion.
-Adventure activity (Trekking, Camping, Rappelling, Cycling) can be reason of Disability/ Death. In case of any misshape happing; Mumbai Mountain Hiker/ any member of Mumbai Mountain hiker will not be responsible.
-All participant should be careful for bag and own things. If anything misplaced group leader/ Mumbai mountain Hiker will not be responsible.
-Any type of illegal activity, alcohol consumption, gambling, smoking are keep it away during and before the event.
-On the event trek leader decision will be final decision no argument will be entertain.
- Please don't garbage here and there on trek/event.
Venue
Harihar Fort, Nashik
Harihar Fort Nashik, Maharashtra 422001
GET DIRECTIONS