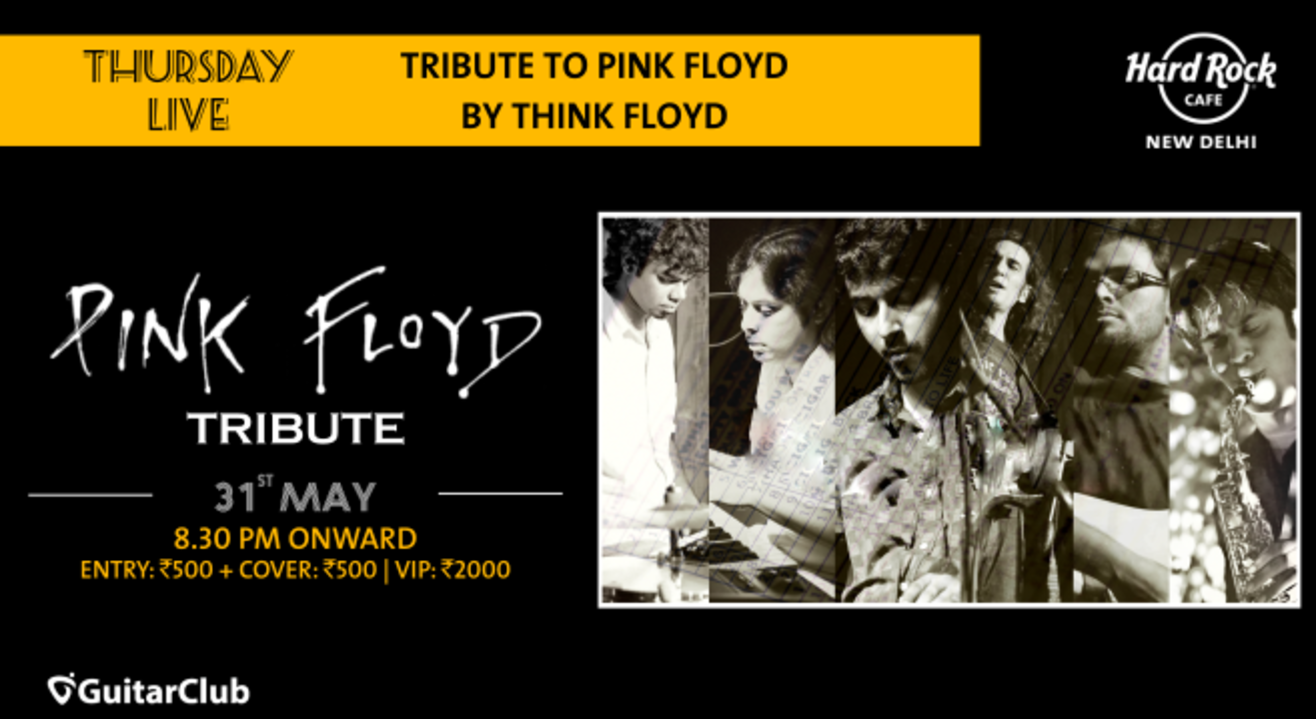 Music
Tribute to Pink Floyd by Think Floyd - Thursday Live!
Hard Rock Cafe, Saket Delhi
About
Pink Floyd were the pioneers of psychedelic music and among the biggest selling acts ever on the planet. The group acquired a sensational reputation by performing sound & light shows, building a cult-following that continues to grow even after years of the bands breaking-up. THINK FLOYD was conceived in 2006 as a collaborative production, featuring select music, surround sound, extravagant lights and visual imagery set to contemporary social themes. These reputed 'floydians' who are part of bands such as Advaita, Five8, Mob, Contraband etc. have managed to entrance countless fans, with their earnest attempt to recreate and help relive, the still relevant, paranormal psychedelia of Pink Floyds music, presented in a contemporary, social context.
Venue
Hard Rock Cafe, Saket Delhi
M 110, 1st Floor, DLF Place, Saket, DLF Place Saket, New Delhi, Delhi 110017