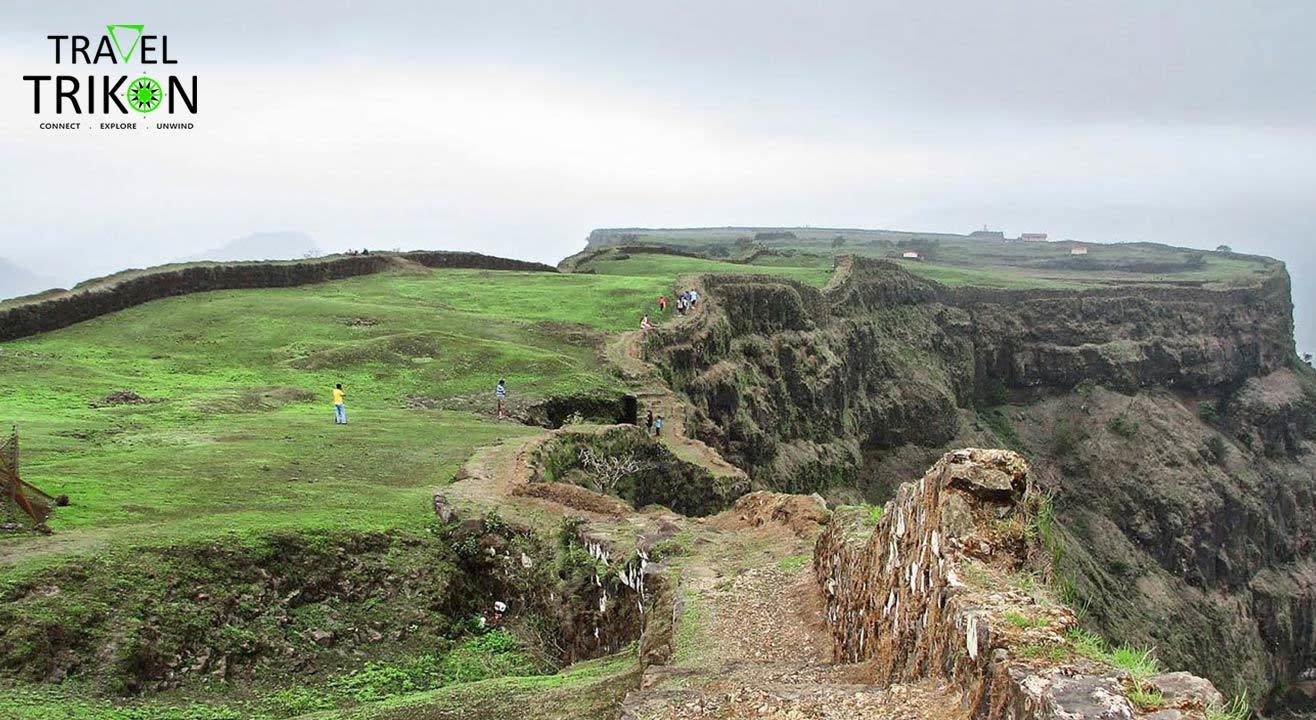 Trek
Visapur Fort Monsoon Trek
August 13 | September 24 | 5:50AM
About
This mighty fort is located just 9 km away from Malavi station. Visapur fort is larger than Lohagad which is known to be its twin fort. There are 2 routes by which you can trek towards this beautiful monument One from Malavi station, the second route from Tar road which is a new construction from the Bhaje caves to Lohagad village base. During the monsoons, you can witness nature's beauty that is the waterfall! A beautiful waterfall will grab all your attention and make you forget everything. If you are a beginner or a trekker looking for an easy trek to explore, then this trek is just for you!
05:50 am: Meet Travel Trikon at Kotak Mahindra Atm near Pritam Hotel Dadar (E)
06:00 am: Leave for Base Village
06:20 am: Pickup Point : K star Mall , Chembur East
07:00 am: Pickup Point : Vashi Below Main Bridge
07:20 am: Pickup Point : Hotel 3 Star, Kharghar
10:00 am: Reach Base village and Enjoy breakfast
10:30 am: Post Introduction Start our trek.
01:30 pm: Reach the Top, Explore.
02:30 pm: Post Lunch , Start Descend.
04:30 pm: Reach the Base Village
05:00 pm: Enjoy Evening Snacks at base village
06:00 pm: Leave for Mumbai
09:00 pm: Reach Mumbai
Transport by Private Non Ac Bus
Food: Breakfast & Evening Snacks
Trikon Trekking Expertise Charges
Any personal expenses such as soft drinks etc.
Lunch
Anything other than above mentioned inclusion
If cancellation done prior to 10 days of outing 75% will be refunded.
If done prior to 5 days of outing 50% will be refunded
After that no refund will be provided.
Travel Trikon neither offer nor pay any discounts or refunds for missed or unused services due to the traveller's own fault, negligence or breach of these Terms.
Please note that cancellation charges are calculated on the Total amount payable and not of advance amount paid.
Travel Trikon will not be responsible for any losses incurred for any train/air/bus/taxi bookings, hotel bookings or extension to the camp done by clients/participants (either independently or through us)
Refund will be paid only by NEFT /cheque after 10 days of the completion of event. Even in case of events cancelled by Travel Trikon, the same process will be followed.
Transfer of booking to another event will be permitted where feasible and will be at the discretion of the management and participant consent.
If Travel Trikon cancels the event and transfer of the booking amount is done, the full amount will be transferred to the participant.
If the participant cancels a booking and opts for transfer of the booking to any other event, only the refund amount (as per applicable policy), will be transferred to the new event.
In case participant cancels the booking of an event where transfer of booking is done, the participant will be refunded the amount as per applicable cancellation policy.
In case of cancellation of any event due to reasons beyond control (like Natural calamities, riots, political uncertainty, public transport failure etc.), refund shall be payable with respect to the given refund norms.
Ancient caves Old Grinder
Beautiful Lord Hanuman temple.
A small and large Cannon on the fort.
The enormous Visapur fort wall.
Explore the secret route to escape.
This fort was captured by Shivaji Maharaj when the Mughal could not handle it anymore and had to give up. Using higher elevation to Lohagad the British troops captured the fort by setting up cannons on Visapur and destructed Lohagad. In 1818 AD, the fort was captured by the British Raj. As this fort had a huge significance its south and north gateways were blown up.