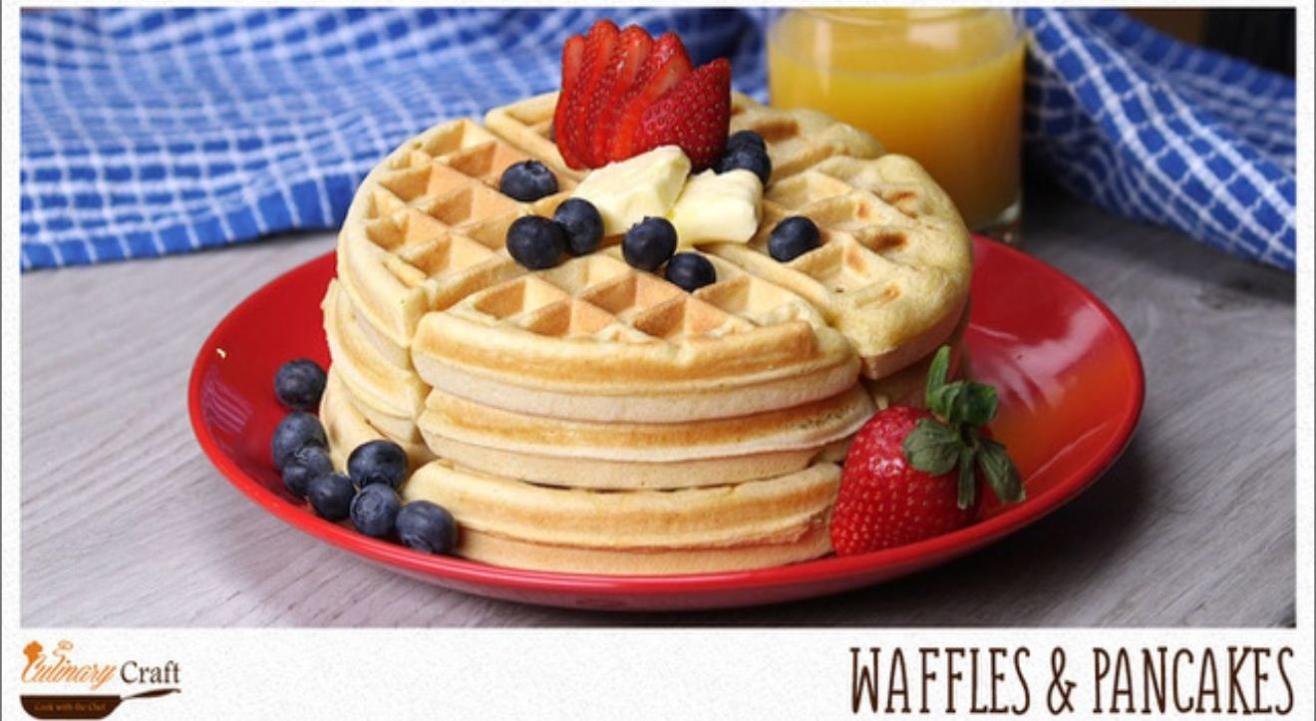 Bake
About
Imagine you are blind-folded and a master chef sets in front of you one of the most iconic breakfast foods for any carb lover to dream about! Layered all up in butter and syrup, still steaming, and you dive right in with one big bite of satisfaction. But are you sure that you are eating a pancake, or is it a waffle? Come at Culinary Craft learn the difference between these two mouthwatering dishes, make it on your own and later enjoy the delicious waffles and pancakes by having a mouthful bite.
Learn to make:
1. Eggless pancake
2. Whole wheat pancake
3. Banana pancake with caramel sauce
4. Belgian waffles
5. Hazelnut waffles with berry compote
Learn a new skill and avail 10% discount on your next workshop purchase this January!
Venue
Culinary Craft
247, Second floor, Powai Plaza, Central Avenue, Hiranandani Gardens, Powai , Mumbai, Maharashtra 400076