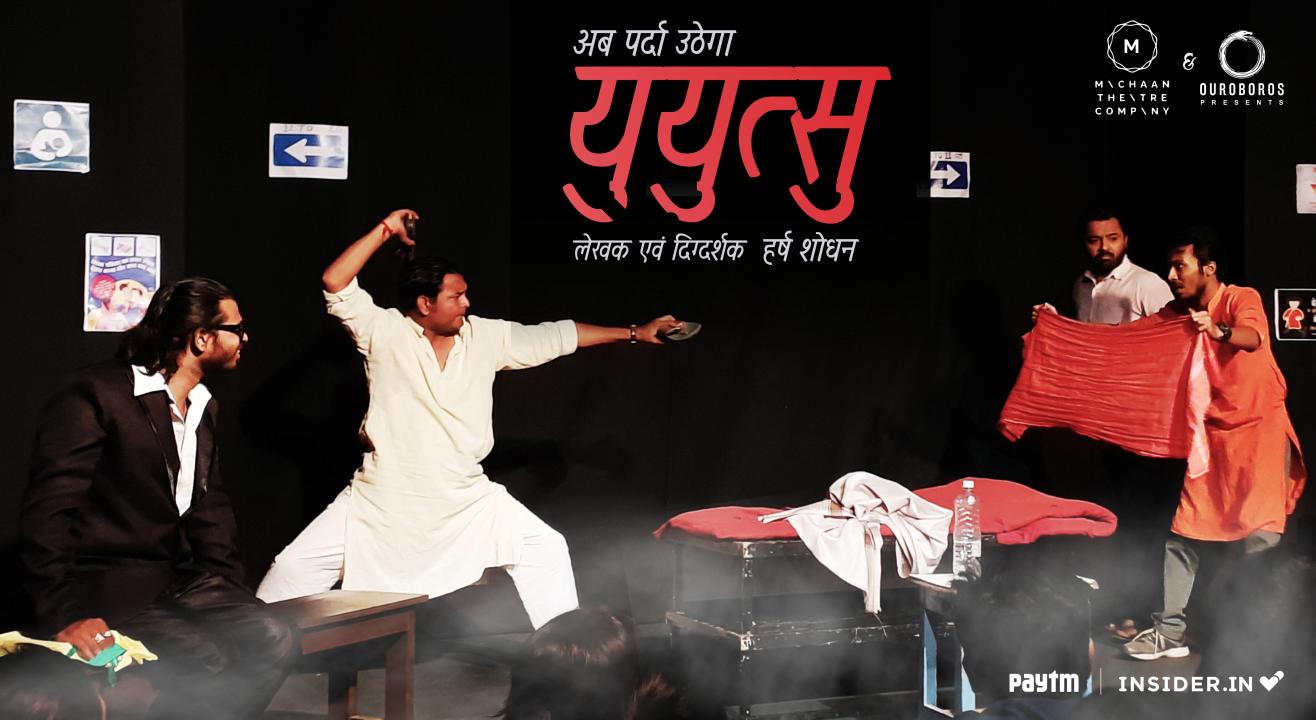 Drama
About
Thank you for receiving the third show with such a response...Announcing the fourth show!
Ever wondered what can be the consequences when patriarchy of the village is hindered?
A Warrior is born!
"Yuyutsu", A Play by Machaan aims to showcase the answer to the above question, where a family, a politician and a few artisans take the hospital in their hands leaving no bars unturned to deliver an insightful drama.
WATCH THE TEASER: http://bit.ly/2XUl1TI
A well-knit socio-cultural satire !
-TIMES OF INDIA
Read the full article: http://bit.ly/YuyutsuTOI
Written and Directed by Harsh Shodhan
Artists: Chetan Daiya, Palkesh Agarwal, Denisha Ghumra, Sandip Bhanarkar, Nirav Barot, Rishi Jani, Pratik Nanda, Rhythm, Karan Gajjar and Rahul Kanjariya
Venue
Ouroboros - Art Hub
203, Sheetalvarsha complex, opp. PC jewellers ,, Shivranjani Cross Road ,, Suryapooja Block B, Satellite, Ahmedabad, Gujarat 380015