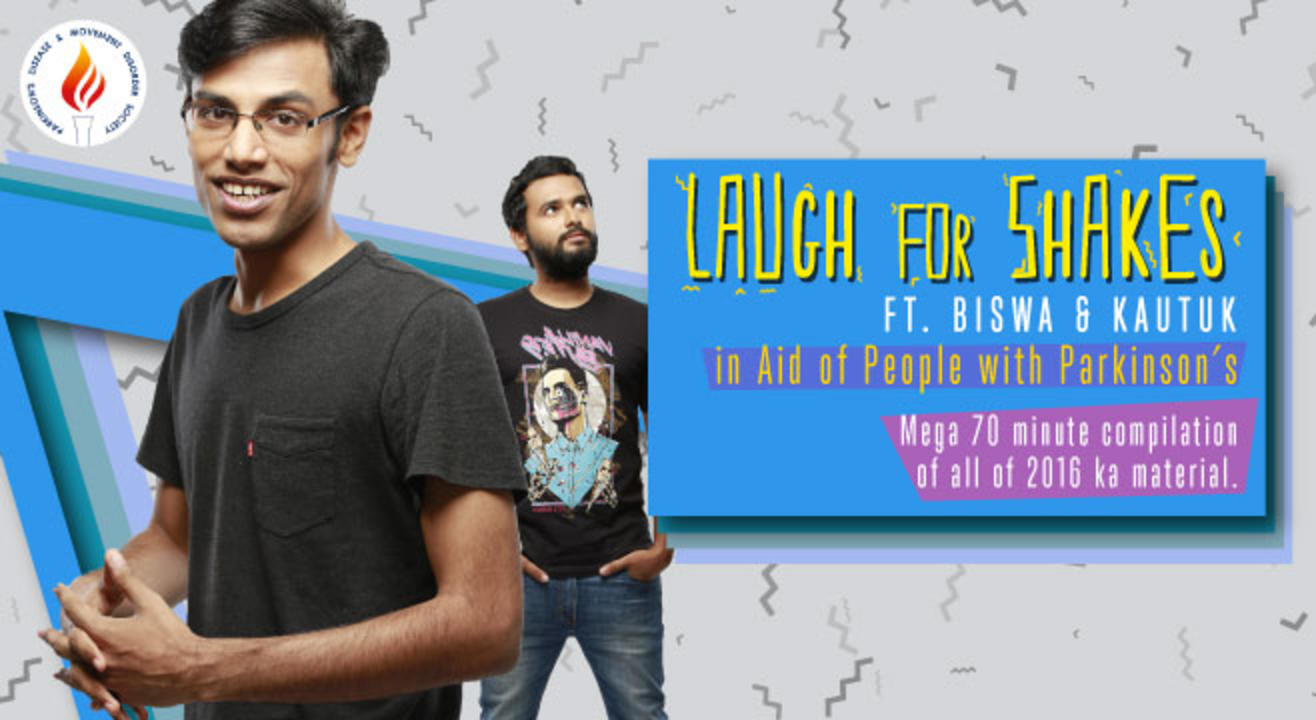 Laugh For Shakes ft. Biswa & Kautuk in Aid of People with Parkinson's
Sophia Bhabha College, Mumbai, Mumbai
Step out and enjoy this event
Invite your friends
and enjoy a shared experience
Laugh For Shakes ft. Biswa & Kautuk in Aid of People with Parkinson's
Sophia Bhabha College, Mumbai, Mumbai
Step out and enjoy this event
Invite your friends
and enjoy a shared experience
Invite your friends
and enjoy a shared experience
Enjoy a Friday night filled with laughter and fun with Biswa & Kautuk in aid of people with Parkinson's. All proceeds from ticket sales for this show will go towards supporting people with Parkinson's disease.
Biswa's style of comedy that can be best described as angry rants bordering on what's socially acceptable. Biswa is a philosopher, a self-proclaimed stand-up comedian, writer, actor, size-zero enthusiast, blogger and an ex-IT professional.
Kautuk Srivastava comes from "If life kicks you and you write a joke about it" philosophy. His existence is based on life's observation and how it doesn't work in his favor, most of the times.
Parkinson's is a chronic, progressive movement disorder of the nervous system generally marked by tremors, muscular rigidity, depression and changes in cognitive functioning. Parkinson's Disease & Movement Disorder Society works to improve care and treatment of people living with Parkinson's and its spectrum disorders and to disseminate knowledge amongst the medical community, public, patients and caretakers.
Sophia Bhabha College, Mumbai
Sophia College Ln, Cumballa Hill, Mumbai, Maharashtra 400026, India
GET DIRECTIONS
Laugh For Shakes ft. Biswa & Kautuk in Aid of People with Parkinson's
Sophia Bhabha College, Mumbai, Mumbai
Step out and enjoy this event
Invite your friends
and enjoy a shared experience