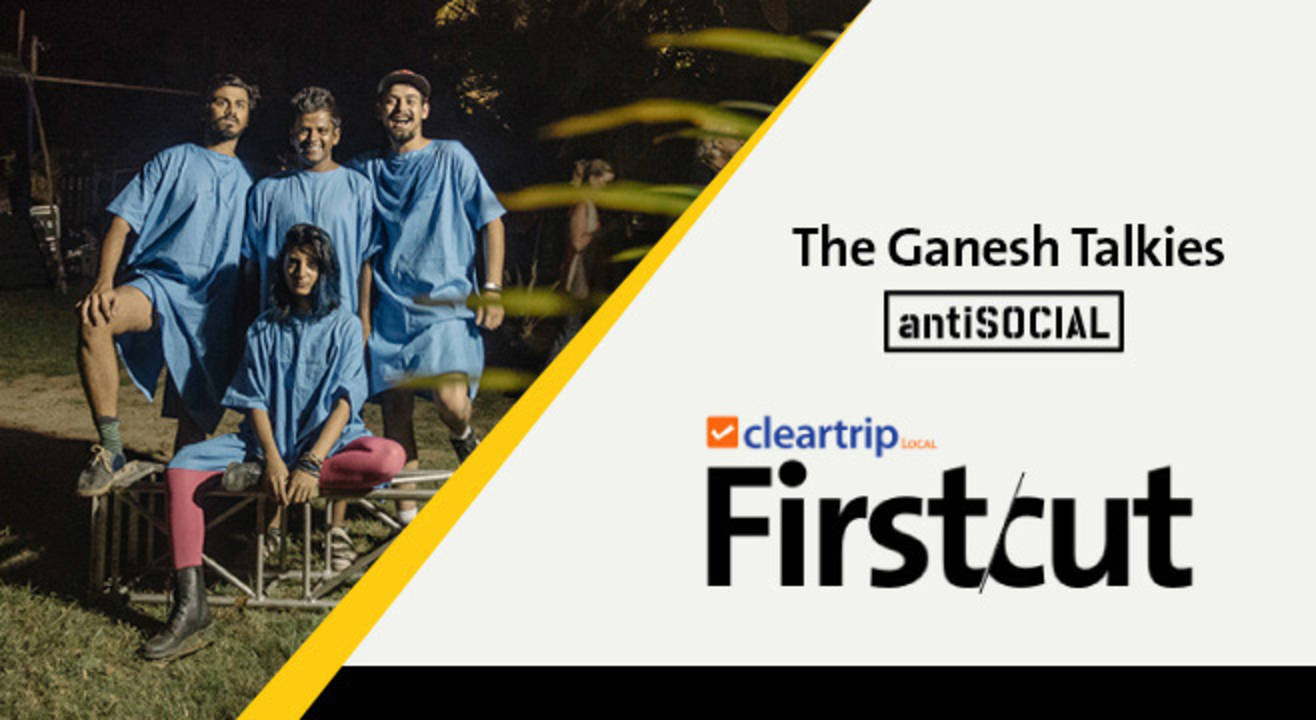 The Ganesh Talkies, Mumbai
November 6 | 9PM
antiSOCIAL Khar, Mumbai
About
The Ganesh Talkies are an alternative rock/pop band from Calcutta, India whose influences range from the disco aesthetics of Bappi Lahiri-Mithun Chakraborty to quintessential 90s/post 90s Indian pop culture; the political and legal system that works here and little eccentricities of the common man.
The band shall be launching their latest EP, The Great Indian Freak Show at this show
Venue
antiSOCIAL Khar, Mumbai
Rohan Plaza, 5th Rd, Ram Krishna Nagar, Khar West, Mumbai, Maharashtra 400052
Terms & Conditions
Please carry a valid ID proof along with you.
Security procedures, including frisking remain the right of the management.
No dangerous or potentially hazardous objects including but not limited to weapons, knives, guns, fireworks, helmets, lazer devices, bottles, musical instruments will be allowed in the venue and may be ejected with or without the owner from the venue.
The sponsors/performers/organizers are not responsible for any injury or damage occurring due to the event. Any claims regarding the same would be settled in courts in Mumbai.
People in an inebriated state may not be allowed entry.
Venue rules apply.